Create personal relationships at scale through SMS
Conversr focuses on the power of human connection combined with technology. We create programs that enable charities of all sizes to unlock the power of automation and to scale up their supporter engagement. By combining the power of human and AI to develop one-on-one supporter relationships at scale, we can support a variety of fundraising programs.
Trusted by Hundreds of Charities, both large and small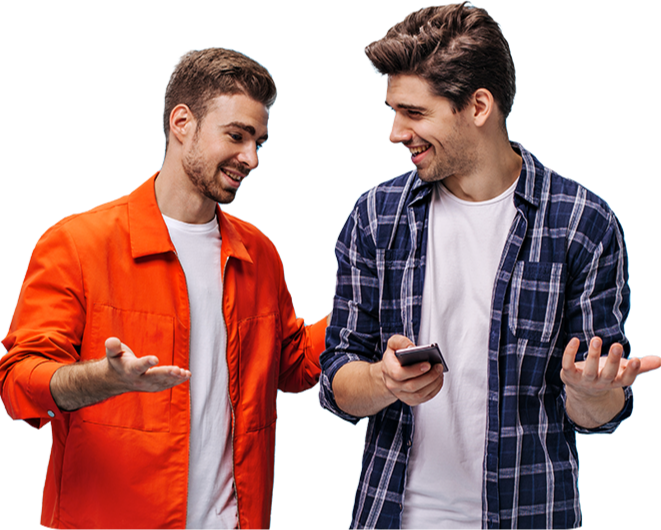 Our clients achieve more,
we tailor our programs to
your fundraising objectives
Curated programs to grow all areas of fundraising
Peer to Peer Fundraising
Grow your fundraising program
Raising money at fundraising events can often be challenging. The most successful P2P fundraising programs give fundraisers the support to succeed. Our P2P programs are designed to leverage the power of conversational AI to create engagement at scale with your supporters, without losing the human touch.
Failed Payments
Save up to half the cost of telemarketing
Payments can fail for many reasons, becoming an issue for your call centre or require debt collection. As well as a high average Cost Per Acquisition (CPA). Conversr Payments simplify the process via automation which makes it faster and easier for your supporters. It can save you half the cost of traditional telemarketing.
Lead Qualification
Better Qualified Leads, Better Fundraiser Experience
Our Conversr Pre-calling programs are designed to help you optimise results from your telemarketing data, by removing bad leads from calling. Our unique approach involves priming and the qualification of your leads by cleansing (removing wrong numbers, opt outs and leads that don't want a call) and benchmarking. The result is qualified leads, higher conversion rates and lower CPA.
Lead Generation
Highly engaged, high propensity leads
Our award winning Primed program, assists in finding high propensity leads and building a new calling file from the ground up, utilising existing data. Our unique approach involves a re-engagement journey designed to prime your supporters and propensity scoring to identify your best prospects for calling which delivers optimal results. Highly engaged leads converting 6-9% for Regular Givers.
How we do it?
Conversr Fundraising programs are designed with our 5-step Engagement at Scale conversation and customer journey methodology.
Conversr Fundraising programs are designed with our 5-step Engagement at Scale conversation and customer journey methodology.
1
Connect
Powerful relationships are founded on human connection.
The simple act of connecting one person with another over time can translate into loyalty lasting a life-time.
Book your demo today
"Working with Conversr has allowed us to deepen engagement, and create an emotional connection on scale with our supporters in a way like never before.This has resulted in an uplift in fundraising income that has surpassed any other channel before it."